ACTA Group is an established Registered Training Organisation (RTO Code: 45370) whose sole purpose is to help you seek employment and or attain a certified background in your required industry. We would like to invite you to experience our personalised and unique approach to safety & training.
We have many years' experience in teaching, training and facilitating courses. We look forward to  helping you accomplish a career with the appropriate qualifications at the highest levels.
ACTA Group is a wholly owned and operated Australian company. Our dedicated highly skilled trainer will carefully guide you through each step of the training and assessing process. Our purpose as a company is to deliver a documented and improved training experience by ensuring that you achieve an advanced level of qualification to establish the level of certification you require through your employment.
We believe the key to an enjoyable and rewarding training experience is best achieved by ensuring that open and honest communication is maintained throughout all aspects of the training process, ensuring that you always meet compliance.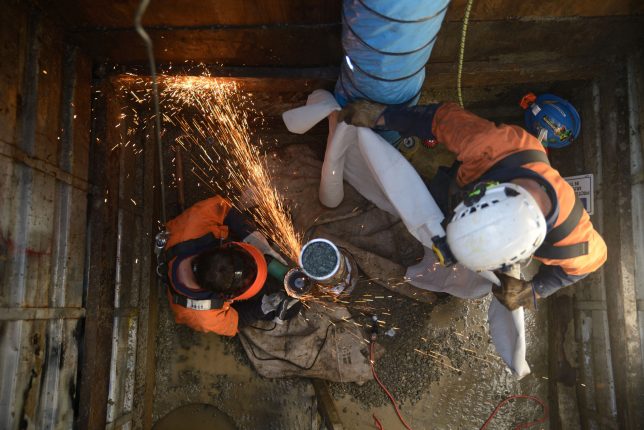 Delivering our clients a flexible and detailed service, we are able to manage all aspects of the training process to the highest standard available in the industry. This includes working with clients, initial concept and design of any training package which may need to be developed for in house training, through to current courses and advanced planning to help you attain your required qualifications. Our team of professionals will work closely with you each step of the way, ensuring that you achieve the highest qualification to achieve the success you require in your workplace to meet legislation and most importantly exceed your expectations.
ACTA Group is committed to provide a truly unique and rewarding training experience for our clients to guide you into a career within the industry you desire. We adopt creative design principles to transform your level of certification into the highest level available. Our dedicated team pride themselves on delivering training programs that will help you seek the career or qualifications you desire in the workplace.
Our vision is to provide our clients intelligent training, that will enable them to perform their skills to the highest industry standards in their workplace, safely and competently.
Our values represent who we are and what we stand for. We hold these values at heart of every decision made.
Environmental protection is a practice of protecting the natural environment on individual, organisation controlled or governmental levels, for the benefit of both the environment and humans. Due to the pressures of overconsumption, population and technology, the biophysical environment is being degraded, sometimes permanently. This has been recognised, and governments have begun placing restraints on activities that cause environmental degradation.
Since the 1960s, activity of environmental movements has created awareness of the various environmental problems. There is no agreement on the extent of the environmental impact of human activity and even scientific dishonesty occurs, so protection measures are occasionally debated. We work through open discussions to meet environmental demands of local laws and legislations.
Communication is a process by which meanings are exchanged among people through the use of words. Communication is a process of transmitting information and thoughts, visually and verbally between various parts of an organisation and also to people outside the organisation such as customers, pedestrians, suppliers etc. The main function of the communication is to convey your message or thoughts effectively to the reader/audience, visually or verbally in and around your worksite.
In communication, the receiver of the message should be able to understand your message immediately, and this can be possible only when you communicate your message with simple and familiar words or ensuring the communication is easy to see and understand. So, the right choice of communication is very important in and around a worksite.
Our integrity has to do with its duty to be socially responsible, by demonstrating its responsibility as a corporate citizen when they interact with their customers, associates, and the community at large, following the guiding principles listed, building lasting relationships with our customers by offering only those products and services that are appropriate to their needs, providing fair value, which is in compliance with the laws and regulations.
Credit Agreements Register
ACTA Group does not currently have any fixed credit agreements in place for any other institution.
We are adjust any training to meet individual's needs to help them achieve the qualifications they need in their workplace, as long as it meets compliance and industry standards for recognised training courses. We have developed flexible training hours, days/nights to suit an individual or company's request.
Testamur Fraud Prevention
ACTA Group has implemented a number of fraud prevention strategies on all student testamur documentation. This includes use of individualised document numbers and watermarks on all documentation.
Parties wishing to verify testamur documentation should contact us.
As a company we will respect each individual's ability to learn and succeed.
Referral Agents and Partners
ACTA Group may access the services of Referral agents or partners from time to time in delivery of high quality course services. Wherever third parties support services delivery,  ACTA Group remains responsible for the quality of training and assessment provided and for the issuing of all qualifications and statements of attainment.  ACTA Group currently has no third party partnerships in operation.