Thank you for your interest in the Standard 11 Generic Induction (Surface) 
Course Description
The Standard 11 Mine Safety Induction (Surface) course provides training on the skills and knowledge required for working in surface coal mine, under the Queensland Government Mines Inspectorate's Recognised Standard 11.
This entry-level course is essential for those wishing to begin work in Queensland's mining industry. ACTA Group is a licensed Registered Training Organisation, and industry-recognised as a leading provider of high-quality mining courses. Our Standard 11 – Surface Induction training programme is applicable for both coal and metalliferous mines, and exceeds most other state requirements for general safety in induction.
With 41 open-cut and 13 underground coal mines in the state, along with an increase in total output in recent years, numerous employment opportunities await those who complete this 2-3 day course. Dozens of additional mineral and advanced mineral mines offer a variety of other opportunities for graduates of this course.
As one of our most popular courses, Standard 11 – Surface Induction training is regularly scheduled and can be delivered either in-house or at various locations throughout Queensland. The course consists of the following units:
RIIWHS201D Work safely and follow WHS policies and procedures
RIICOM201D Communicate in the workplace
RIIRIS201D Conduct local risk control
RIIGOV201D Comply with site work processes/procedures
RIIERR302D Respond to local emergencies and incidents
RIIERR205D (Superseded) Apply initial first aid
The Standard 11 – Surface Induction course is delivered in standard lecture format, with demonstrations included and active participation obligatory. Written assignments will also be an essential element of the course. Please bring government-issued photo ID.
Appropriate PPE clothing must be worn by all participants, including a long-sleeved shirt and closed-toed, steel-cap boots/shoes. Students should be aware that basic physical fitness will be required during the fire extinguishing portion of the course, and standard English, literacy and communication skills will be required.
Upon successful completion, graduates of the course will receive a Statement of Completion as well as an ID card to signify your eligibility to enter a mine for the purposes of employment. Once employment is achieved, the employer must sign-off on third-party tasks performed on-site with the site supervisor and brought back to ACTA Group to receive your Statement of Attainment.
Next Steps
Thank you again for your interest in this course program. Please contact ACTA Group's Participant Support team on 1300 011 144 or info@actagroup.com.au to commence the application process!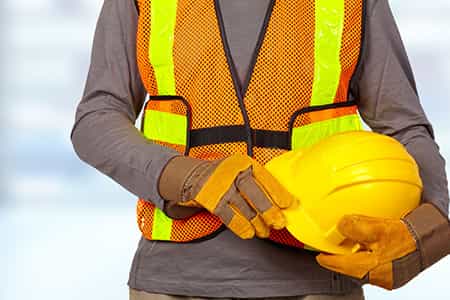 The standard course duration is six months.
Participants may complete the program earlier than these timelines through achievement of RPL or credit transfer. Please refer to the ACTA Group Student Handbook for further information.
Employment pathways for this course include:
Mobile Plant Operator
Hazard identification
Risk control
Isolating and tagging
Communication
Manual handling
Use and control of hazardous substances