Delivery
Upon request, ACTA Group provide flexible delivery options whilst meeting national standards of compliance and safety.
Group booking discounts apply
Courses run weekly/monthly
Course times between 7:45 am/4 pm
2 day course, flexible to learners who may need more time to complete
Classroom or Onsite Training
Corporate packages
Real life facilities with current and competent trainers
---
Locations
Gold Coast – Burleigh Heads $649
Brisbane – Salisbury $649 (minimum 2 students)
Sunshine Coast – Nambour (Phone booking only) $799
Hervey Bay (Phone booking only) $799
Onsite – we come to your site
---
Accreditation
The Standard 11 – Surface Induction course is delivered in standard lecture format, with demonstrations included and active participation obligatory. Written assignments will also be an essential element of the course.
RIIWHS201E Work safely and follow WHS policies and procedures
RIICOM201E Communicate in the workplace
RIIRIS201D Conduct local risk control
RIIGOV201E Comply with site work processes/procedures
RIIERR302E Respond to local emergencies and incidents
RIIERR205D Apply initial first aid
This Skill Set can provide credit toward a number of Certificate II and III Qualifications in the Resources and Infrastructure Industry Training Package.
Upon successful completion, graduates of the course will receive a Statement of Completion to signify your eligibility to enter a mine for the purposes of employment. Once employment is achieved, the employer must sign-off on third-party tasks performed on-site with the site supervisor and brought back to ACTA Group to receive your Statement of Attainment.
---
Course Includes
Generic Induction
Perform pre-start and post-start inspections/checks
Australian Standards, Codes of Practice & Legislation
Select and wear personal protective equipment appropriate for work activities
Workplace Communication
Risk management & safety requirements
Recognizing workplace hazards
Isolation and tagging procedures
Traffic and mobile equipment procedures
Applying initial first aid
Fire fighting
Emergency response procedures
Course Requirements
Be at least 15 years of age;
Have completed Year 10 in the Australian school system or equivalent; and
Have language, literacy and numeracy skills equivalent to ACSF Level 2.
Provision of the participant's Unique Student Identifier (USI); and
Provision of Australian legal photo identification for assessment purposes.
Must wear enclosed shoes
---
Training Pathways
This Skill Set can provide credit toward a number of Certificate II and III Qualifications in the Resources and Infrastructure Industry Training Package
RIIRIS Risk Management units
RIIWHS Workplace Health and Safety units and Inspections,
RIIHAN Load handling units
RIIERR Emergency Response and Rescue units
RII30112 Certificate III in Surface Extraction Operations
RII30112 Certificate III in Underground Coal Operations
RII30311 Certificate III in underground Metalliferous Mining
RII30411 Certificate III in Resource Processing
RII30509 Certificate III in Mining Exploration
RII30611 Certificate III in Small Mining Operations
RII30709 Certificate III in Mine Emergency Response and Rescue
RII30815 Certificate III in Civil Construction Plant Operations
RII30912 Certificate III in Civil Construction
RII31609 Certificate III in Trenchless Technology
RII31209 Certificate III in Civil Foundations
RII31809 Certificate III in Drilling Operations
---
Next Steps
Thank you again for your interest in this course program. Please contact ACTA Group's Participant Support team on 1300 011 144 or info@actagroup.com.au to commence the application process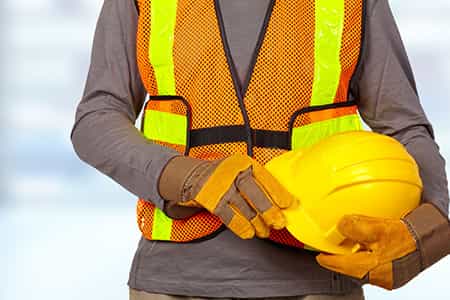 Standard 11 Generic Surface Induction
Standard 11
UPCOMING COURSE DATES
There are no available Upcoming Courses. You can enquire using the button below