Thank you for your interest in the RIIHAN301D Operate elevating work platform (Release 3)
Course Description
This unit describes a participant's skills and knowledge required to operate an elevating work platform in the Resources and Infrastructure Industries. This unit is appropriate for those working in operational roles.
This nationally recognised course aims to teach applicants all the skills necessary to work on an elevating work platform (EWP). Unlike TLILIC2005A, however, this course is for EWP machinery – usually with a maximum or nominal height below 11 metres.
Working on an EWP, even those shorter than 11 metres, is still classified as a high-risk job; therefore, legislation states that an assessment of competency must be performed in order to receive the proper licensing and qualifications.
The performance criteria are as follows:
Plan and prepare for operating EWP:
Locate the EWP documentation and ensure work activities comply to it; understand all work requirements and wear the appropriate PPE; identify any required tools and report or rectify any faults within them; perform pre-start inspections; coordinate activities with the rest of the team; identify and control potential risks, hazards and environmental issues; obtain emergency procedures and be prepared to perform them.
Conduct work activities on the elevating platform:
Ensure the EWP is stable and ready for use; ensure safety of the site and that the appropriate devices are being used; monitor and report on systems and alarms; recognise emergencies if they arise and correctly respond to them; and complete work and shut down in accordance with the predetermined work plan.
Maintenance:
Carry out inspections to find potential faults; perform routine and minor operational servicing where needed; and process written records.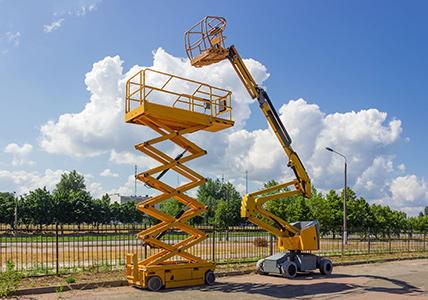 Clean-up:
Reuse, recycle or dispose of the materials where applicable; then check, clean, maintain and store the equipment.
This course usually takes one day to complete, but there is a 2-day option available. The course will be conducted onsite at our Burleigh Heads location; therefore, all participants must wear appropriate PPE clothing, including long-sleeved shirts and steel-toed boots.
Upon completion of this short course, each participant will receive a statement of attainment indicating they are trained and have the competency to safely and correctly use EWPs under 11 metres, as well as scissor lifts of any height, and vertical lifts.
Next Steps
RIIHAN301D Operate elevating work platform (Release 3) (Superseded) 
Thank you again for your interest in this course program. Please contact ACTA Group's Participant Support team on 1300 011 144 or info@actagroup.com.au to commence the application process.
The standard course duration is 1 day.
Participants may complete the program earlier than these timelines through achievement of RPL or credit transfer. Please refer to the ACTA Group Student Handbook for further information.
Employment Pathways for this course include:
Laborer.
Construction Worker.
Plant Operator.