RIIHAN301E Operate elevating work platform
---
This unit describes a participant's skills and knowledge required to operate an elevating work platform in the Resources and Infrastructure Industries. This unit is appropriate for those working in operational roles.
This nationally recognised course aims to teach applicants all the skills necessary to work on an elevating work platform (EWP). Unlike TLILIC2005 Licence to operate a boom-type elevating work platform, however, this course is for EWP machinery – usually with a maximum or nominal height below 11 metres.
---
Delivery
Upon request, ACTA Group provide flexible delivery options whilst meeting national standards of compliance and safety.
Group booking discounts apply
Courses run weekly/monthly
Course times between 7:45 am/4 pm
1 day course
Classroom or Onsite Training
Corporate packages
Real life facilities, done with Nationally Recognised, current and competent trainers
---
Locations:
---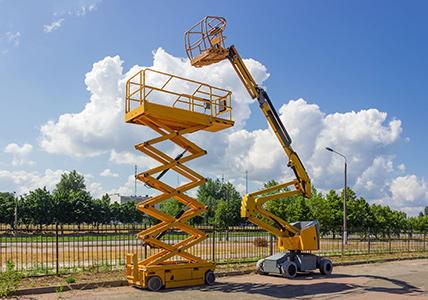 ---
Accreditation
The operate elevating work platform course is delivered in standard lecture format, with demonstrations included and active participation obligatory. Written assignments will also be an essential element of the course.
Upon successful completion, graduates of the course will receive a Statement of Attainment to signify their eligibility to operate elevated work platform for the purposes of employment.
---
Course Includes
Locates and applies relevant documentation, policies and procedures
Implements the requirements, procedures and techniques for the safe, effective and efficient completion of operating elevating work platforms including:
Selecting and using the required plant, tools and equipment
Planning and preparing for operating elevating work platforms
Identifying, addressing and/or reporting, verbally or in writing monitoring systems and alarms
Identifying and following procedures in emergency or hazardous situations
Applying hand-eye coordination
Works effectively with others to undertake and complete the operation of elevating work platforms that meet all of the required outcomes including:
Using a range of communication techniques and equipment to coordinate activities with others
Maintaining written and verbal reporting requirements and procedures
Demonstrates completion of operating elevating work platforms that safely, effectively and efficiently meets all of the required outcomes on more than one (1) occasion including:
Stabilising elevating work platform
Selecting safety devices and correctly ensuring safety of personnel and surrounding site
Completing work platform inspections and fault finding
Completing operational servicing, lubrication and housekeeping tasks
Disposing of environmentally sensitive oils, fluids and materials
---
Course Requirements
Be at least 15 years of age;
Have completed Year 10 in the Australian school system or equivalent; and
Have language, literacy and numeracy skills equivalent to ASCF Level 2.
Provision of the participant's Unique Student Identifier (USI); and
Provision of Australian legal photo identification for assessment purposes.
Must wear enclosed shoes
---
Training Pathways
RII31615 Certificate III in Trenchless Technology
RII31215 Certificate III in Civil Foundations
RII30815 Certificate III in Civil Construction Plant Operations
RII30115 Certificate III in Surface Extraction Operations
RII20715 Certificate III in Civil Construction
RII20315 Certificate II in Underground Coal Mining
---
Next Steps
Thank you again for your interest in this course program. Please contact ACTA Group's Participant Support team on 1300 011 144 or info@actagroup.com.au to commence the application process